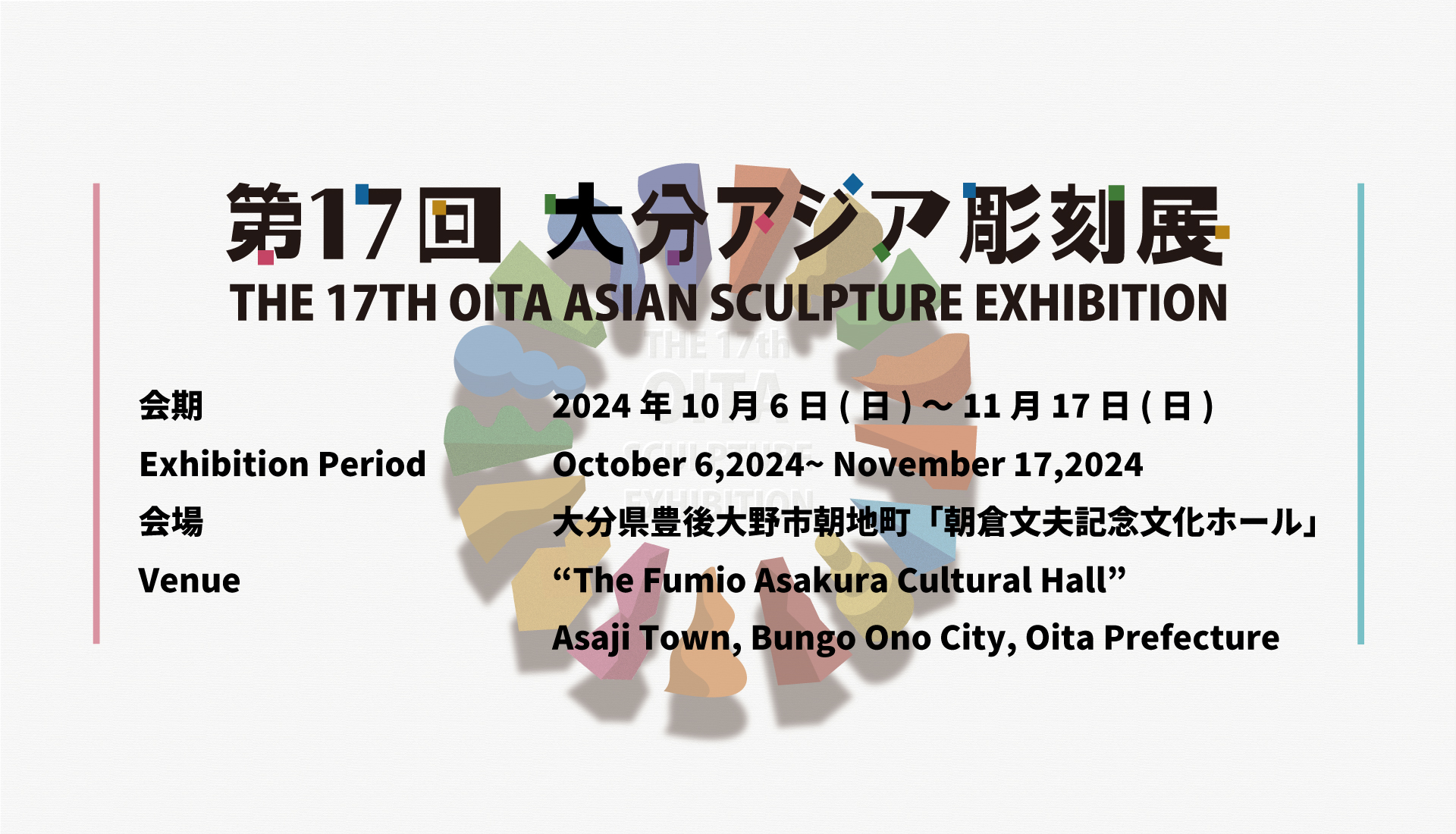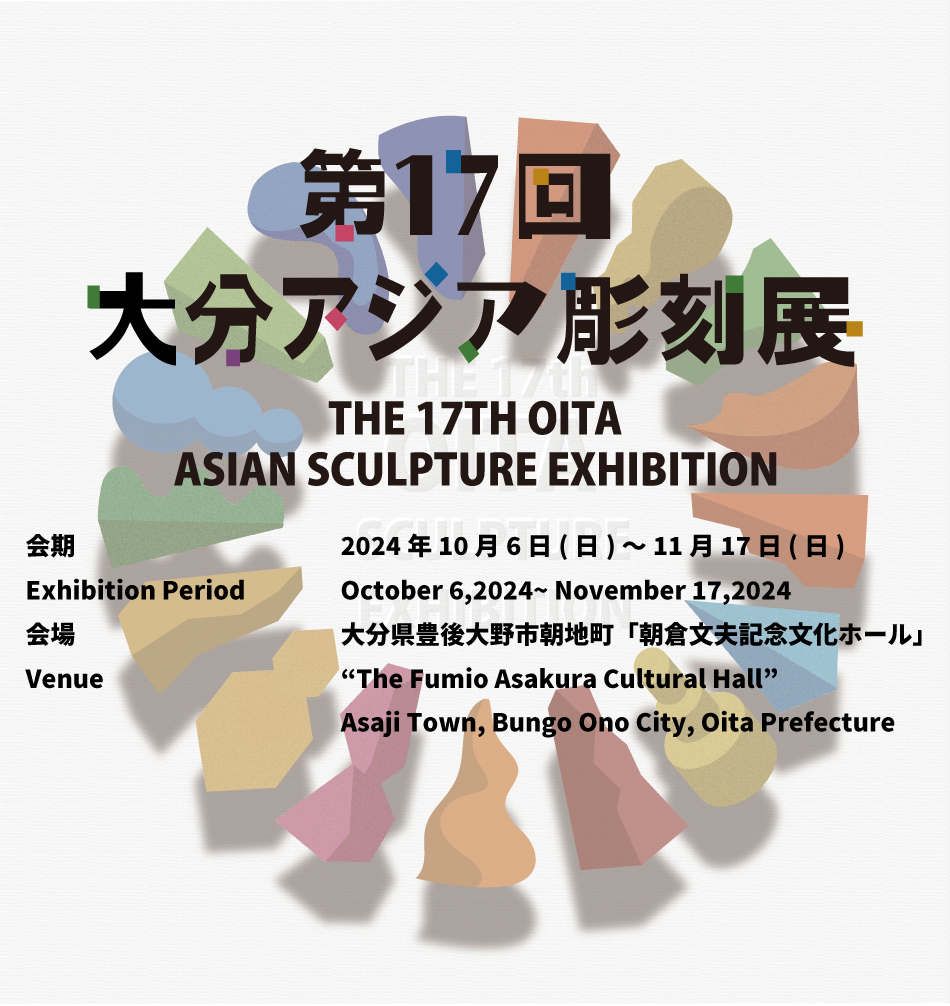 About
This biennial sculpture exhibition serves as a gateway to success for emerging Asian sculptors and is held in honor of Fumio Asakura.He was a sculptor from Oita Prefecture who laid the foundation of modern Japanese sculpture and worked to cultivate future generations at the Tokyo School of Fine Arts and the Asakura Juku.

This sculpture exhibition is co-hosted by Oita Prefecture, which promotes Creative Prefecture Oita through art and culture, and the city of Bungo-Ono, which aims to be a city that fosters richness in mind and thirst for learning. It is a way to transmit cultural information from the provinces to the rest of the country and the world.
17th OITA ASIAN SCULPTURE EXHIBITIONCALL FOR ENTRIES
Call for Entries Period

August. 1 (Tue)–November. 27 (Thu), 2023

Application Requirements

Please check from the application banner below.

Organized by

The Oita Asian Sculpture Exhibition Committee, Oita Prefecture, Bungo Ono City

With the Sponsorship of

Saiki Communications Co., Ltd., Oita Bank Co., Ltd.

With the Support of

The Agency for Cultural Affairs

With the Cooperation of

Total Museum of Contemporary Art (KOREA),National Visual Art Gallery (MALAYSIA),Cultural Center of the Philippines (PHILIPPINES)

Approved by

Association for Corporate Support of the Arts, Japan
Movie
The 17th Oita Asia Sculpture Exhibition Call for Entries PR Video
The 16th Oita Asia Sculpture Exhibition PR movie
Award
16th Oita Asian Sculpture Exhibition Winning Artwork (2022)
Grand Prize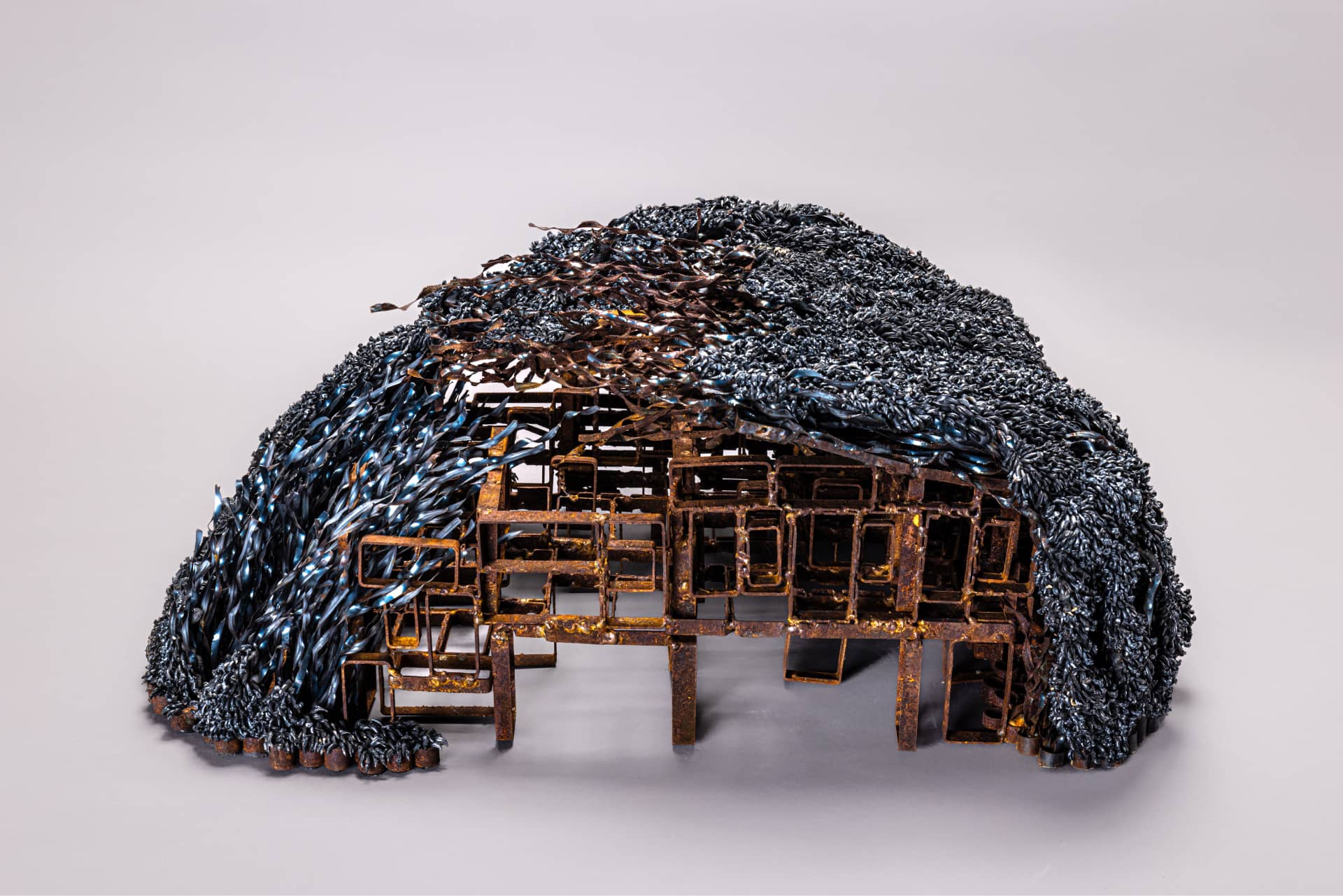 Pewter structure -wall- and Pewter sculpture
51 × 60 × 33.5cm
Pewter (tin alloy), Camphor tree
The theme is Time.
I chose pewter, a material used for tableware and implements since ancient times.
Pewter slowly dulls over time.
I wanted to represent a person facing this beautiful and immensely timeless wall.
Prize for Excellence
Weave
51 × 60 × 36cm
Camphor tree
A Trip to Tokyo
65 × 40 × 40cm
Newspaper about the Tokyo Olympics
Cloud and moon
51 × 48 × 48cm
Camphor tree (main body), Beech (pedestal)
Obedience place
50 × 36 × 33cm
Acrylic sheet
Remiges
41 × 55 × 35cm
Stainless steel
Winner
| Title | Artist | Region |
| --- | --- | --- |
| Agony Stone | HIRATA Masaki | Okinawa JAPAN |
| Blooming into Flourish | Threerapong POTISAN | THAILAND |
| Surrounded ground under the slide | KANAMURA Takayuki | Oita JAPAN |
| The box of secret | Surachai DONPRASRI | THAILAND |
| Hollow cocoon | TAKAMARU Kosho | Tokushima JAPAN |
| Happy Angel | Chatchawan SAHASSAPAHT | THAILAND |
| In the shimmering | IKEDA Hiroki | Oita JAPAN |
| Venus | ABE Taiga | Chiba JAPAN |
| Bottom | GOTO Yurie | Oita JAPAN |
| Work to the Bone | Julius Anthony Del CASTILLO | PHILIPPINES |
| Shirts | ANDO Koji | Nagano JAPAN |
| White abyss | KURATOMI Takayuki | Fukuoka JAPAN |
| HOPE | Somruetai SRICHAIPOR | THAILAND |
| Oscillation '21-4 | TSUMORI Hidenori | Tokyo JAPAN |
| Melancholy | Dilip PAUL | INDIA |
| relics of disappear | Nityananda OJHA | INDIA |
| Gap of Flowing Light-NO.14 | CHENG Ming-Fan | TAIWAN |
| inferiority complex | SUZUKI Miwa | Kanagawa JAPAN |
| Piece – A Fractal Object – | HIRAI Takanori | Tochigi JAPAN |
| Pizza collapse | TSUMURA Taku | Hyogo JAPAN |
| Derivation | IKEDA Kazushi | Kagoshima JAPAN |
| Vertical Landscape | Dikdik Sayahdikumullah | INDONESIA |
| cloud body | YUAN Fangzhou | CHINA |
| Xin Chou | HAN Feng | CHINA |
Asakura Fumio Memorial Park
The Fumio Asakura Memorial Park opened in March 1991 to honor the accomplishments of sculptor Fumio Asakura, born in Asaji, Bungo-Ono, and to fulfill his lifelong dream of creating an ideal space for art appreciation and preserving his works in his hometown.
The Fumio Asakura Museum of Sculpture, the park's centerpiece, systematically showcases Asakura's works from his student days to his final years, displays his personal effects, and offers a video presentation describing how Asakura's art was established.
The museum is also surrounded by lush greenery, containing many fascinating works of art. Please spend a relaxing time while feeling the nature of the four seasons.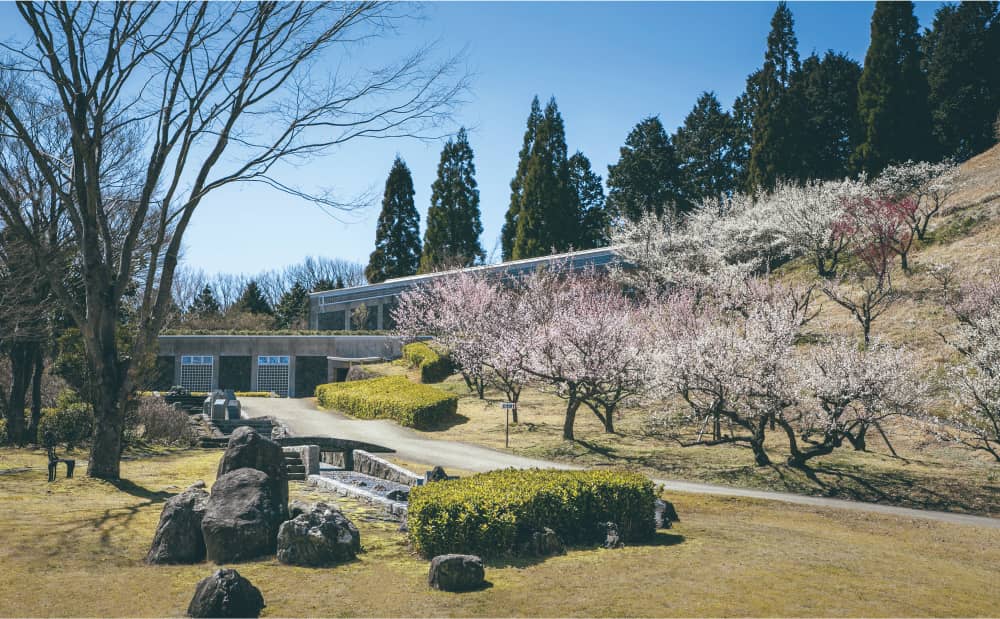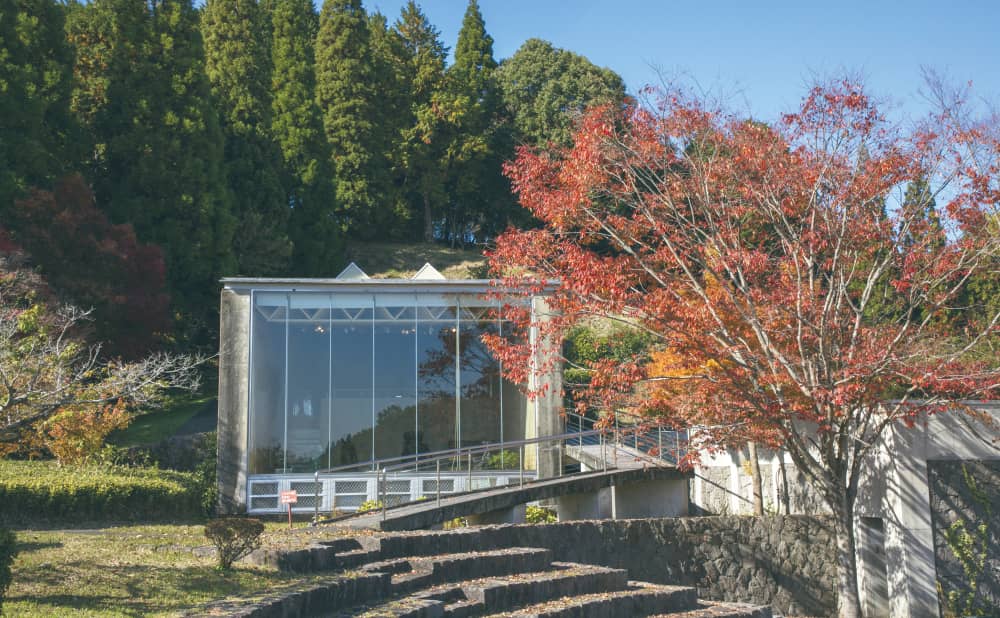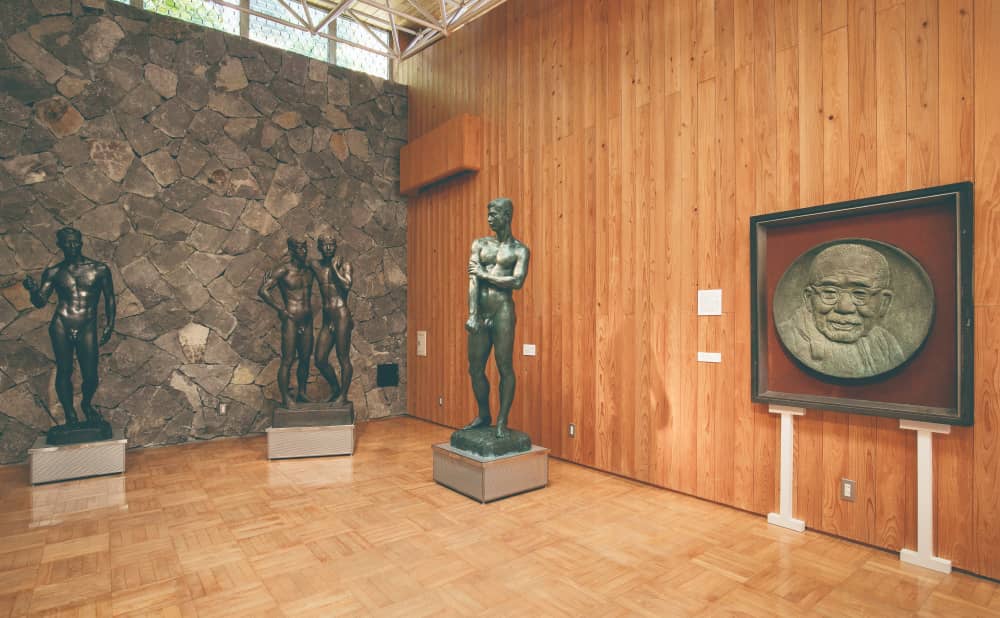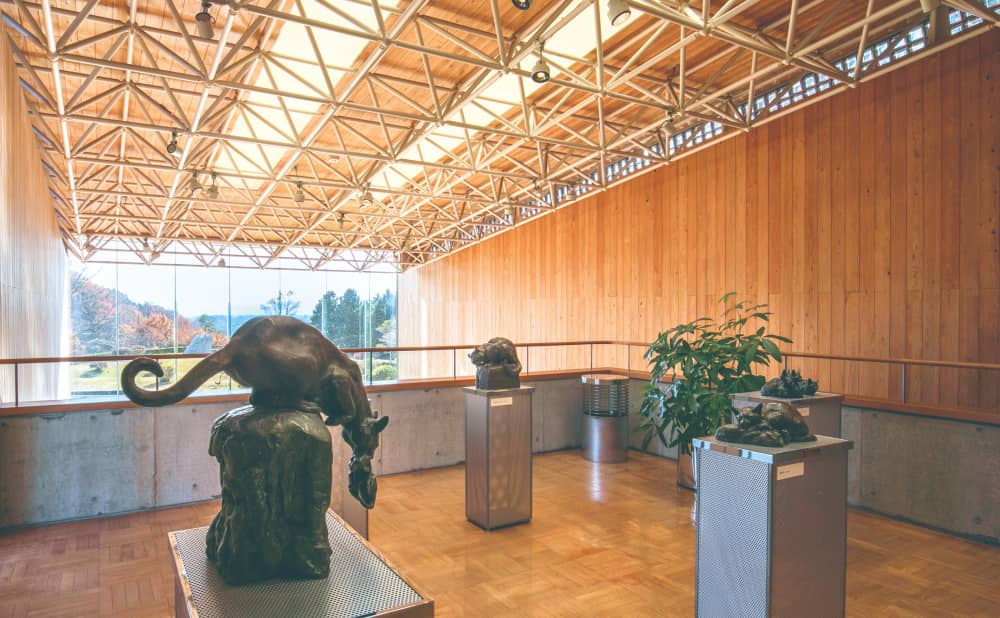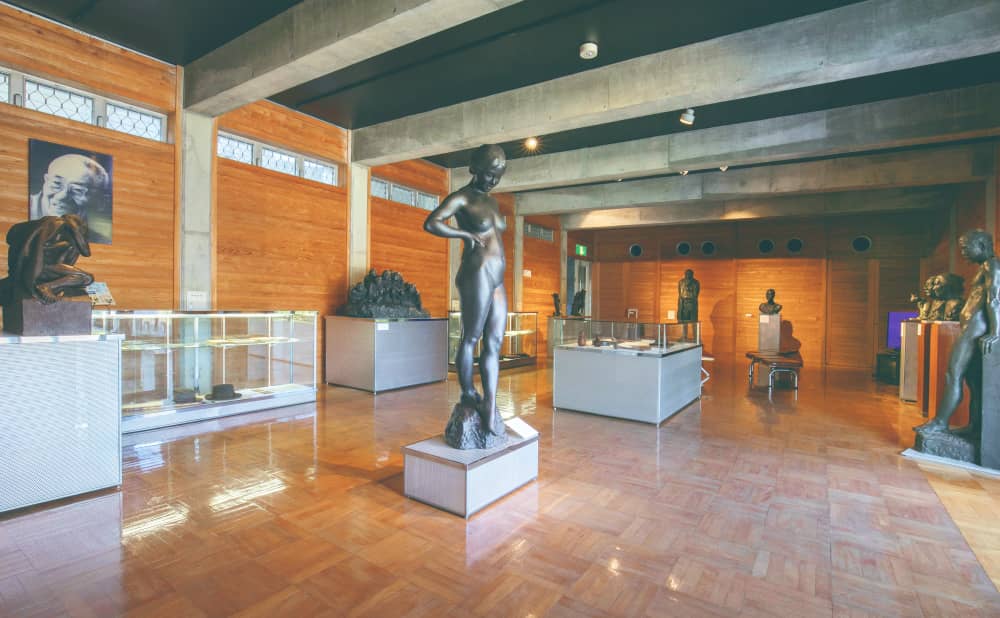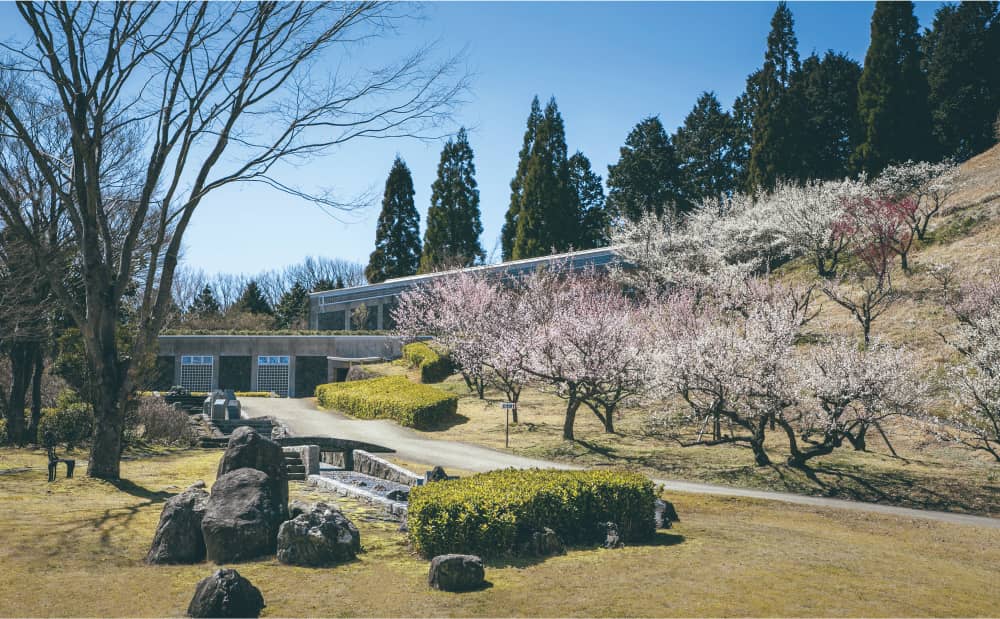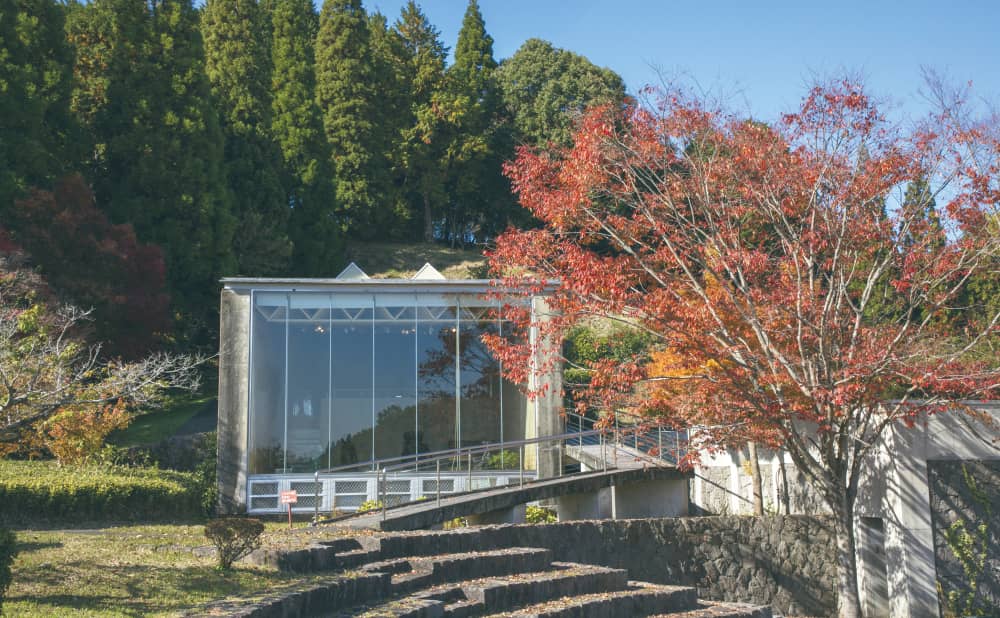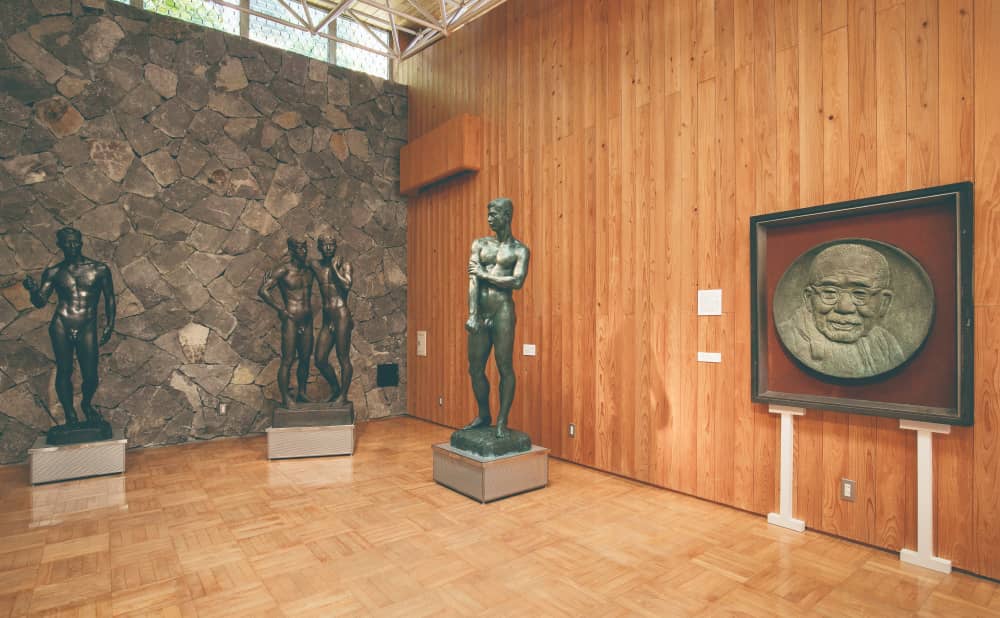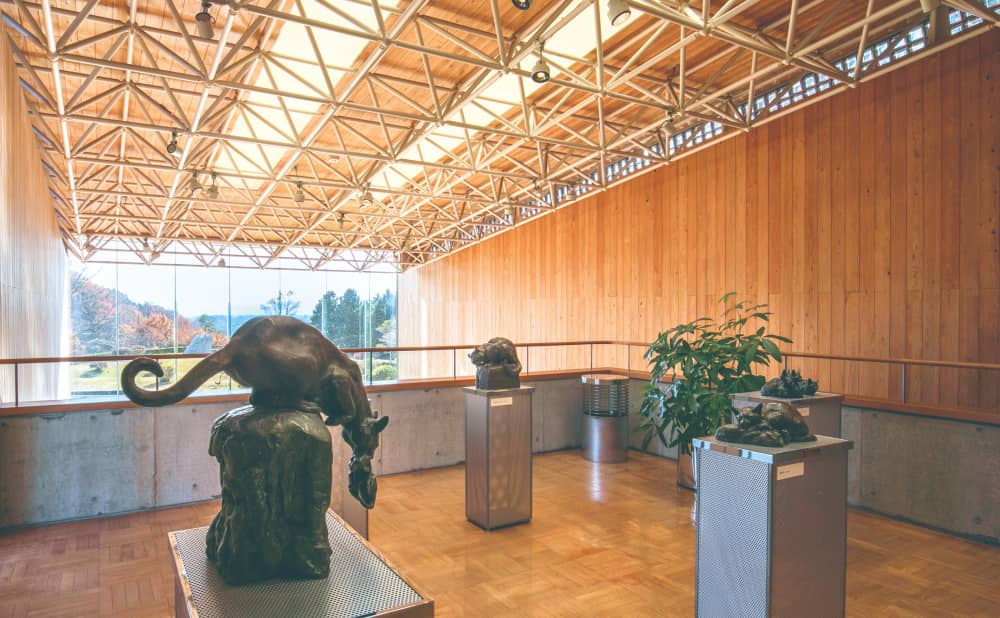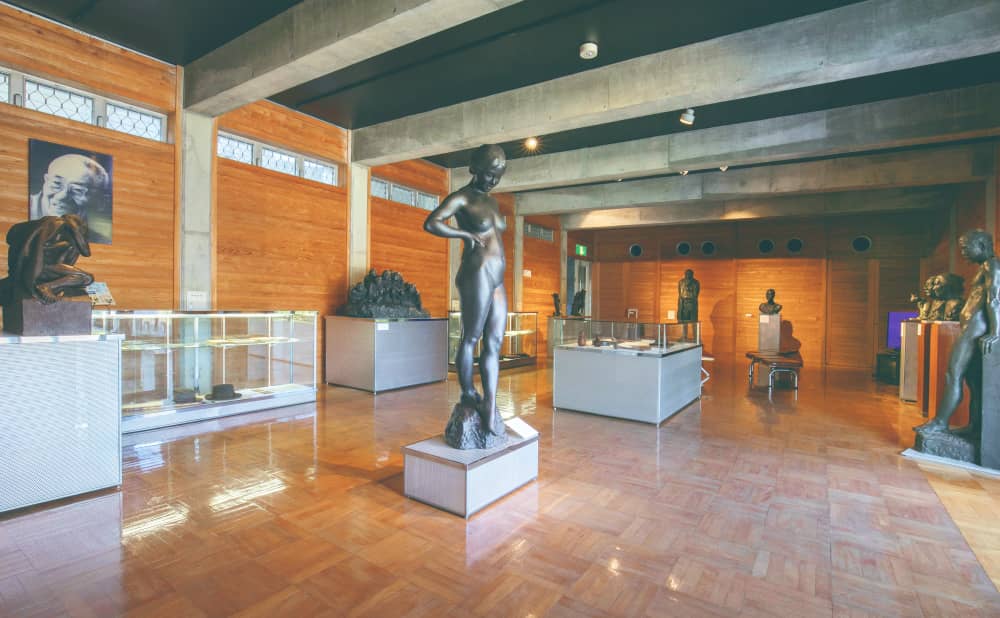 Opening hours

9:00 to 17:00 (last admission is 16:30)

Closed

Mondays (Closed on the following business day if Monday is a public holiday)
Year-end and New Year holidays (December 29 to January 3)

Admission fees

Fumio Asakura Museum of Sculpture (permanent exhibit)
Admission fees: Adults 500 yen, school children 200 yen
Parking

Space for approximately 50 vehicles. Free of charge.
Fumio Asakura Museum of Sculpture PR movie